COVID-19: Supports for Businesses

Enterprise Ireland Business Financial Planning Grant
This fund will provide support for companies to prepare a detailed financial and business plan with forecasts and assumptions. Grants up to €5,000 (100% of expenditure) for an engagement with an approved external consultant.
Its aim is to enable the preparation of applications for external finance from banks and/or other finance providers (including Enterprise Ireland).
Key features
The fund enables companies to assess immediate financial position, secure the finance it requires to continue operating;

Companies will develop a framework to identify and manage costs and gaps in funding;

Available to all Enterprise Ireland and IDA clients;

Available to non-Enterprise Ireland clients that operate in manufacturing or internationally traded services, employing 10 or more full-time employees.
Enterprise Ireland Sustaining Enterprise Fund
The fund will help sustain companies who have a 15% or greater reduction in actual or projected turnover or profit, and/or have a significant increase in costs.
Qualifying businesses can access an advance of up to €800,000.
It is envisaged that companies will avail of the financial planning grant to assist them in collating the information to make an application for this grant.
Key features
Repayable funding of up to €800,000 available;
Funding to be repaid subject to the project objectives being achieved;
Repayment can be through refinance;
An annual administration fee of 4%;
A 3 year grace period for repayment applies;
Repayment by the end of year 5, on successful achievement of the project objective.
Enterprise Ireland Sustaining Enterprise Fund for Smaller Businesses
This fund will provide a €25k to €50k to eligible companies for a 3-month to support business continuity. It will support businesses who have been impacted by a 15% or more reduction in profit; and require access to liquidity to sustain business continuity.
Key features
Repayable funding of up to €50,000 available;
Companies with 10+ employees and turnover of €1.5m can apply for €25,000 in funding;
Companies with 10+ employees and turnover of €5m can apply for €50,000 in funding;
Eligible companies must provide a detailed project plan on application to detail;

Funding assistance sought
The expenditure underpinning the financial assistance
Summary cash flows for the next 3 months of trading (weekly for the first month)
How the project plan strengthens business continuity in order to strengthen the position of the company to be trading in 3 years' time.
Lean Business Continuity Voucher
The Lean Business Continuity Voucher is available to eligible companies to access up to €2,500 in training or advisory services support related to the continued operation of their businesses during the current pandemic.
The services may be in the form of management advice OR training of management or staff within the company or a combination of both.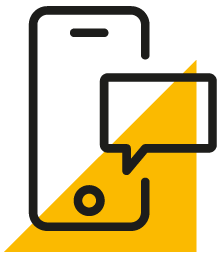 Get in touch
HLB Ireland is part of a select number of consultancy firms on the Enterprise Ireland approved directory. Clients that wish to engage with Enterprise Ireland supports should get in contact our team as soon as possible.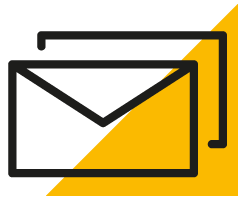 Sign up for HLB insights newsletters