Potential reputational risks that threaten not-for-profit (NFP) organisations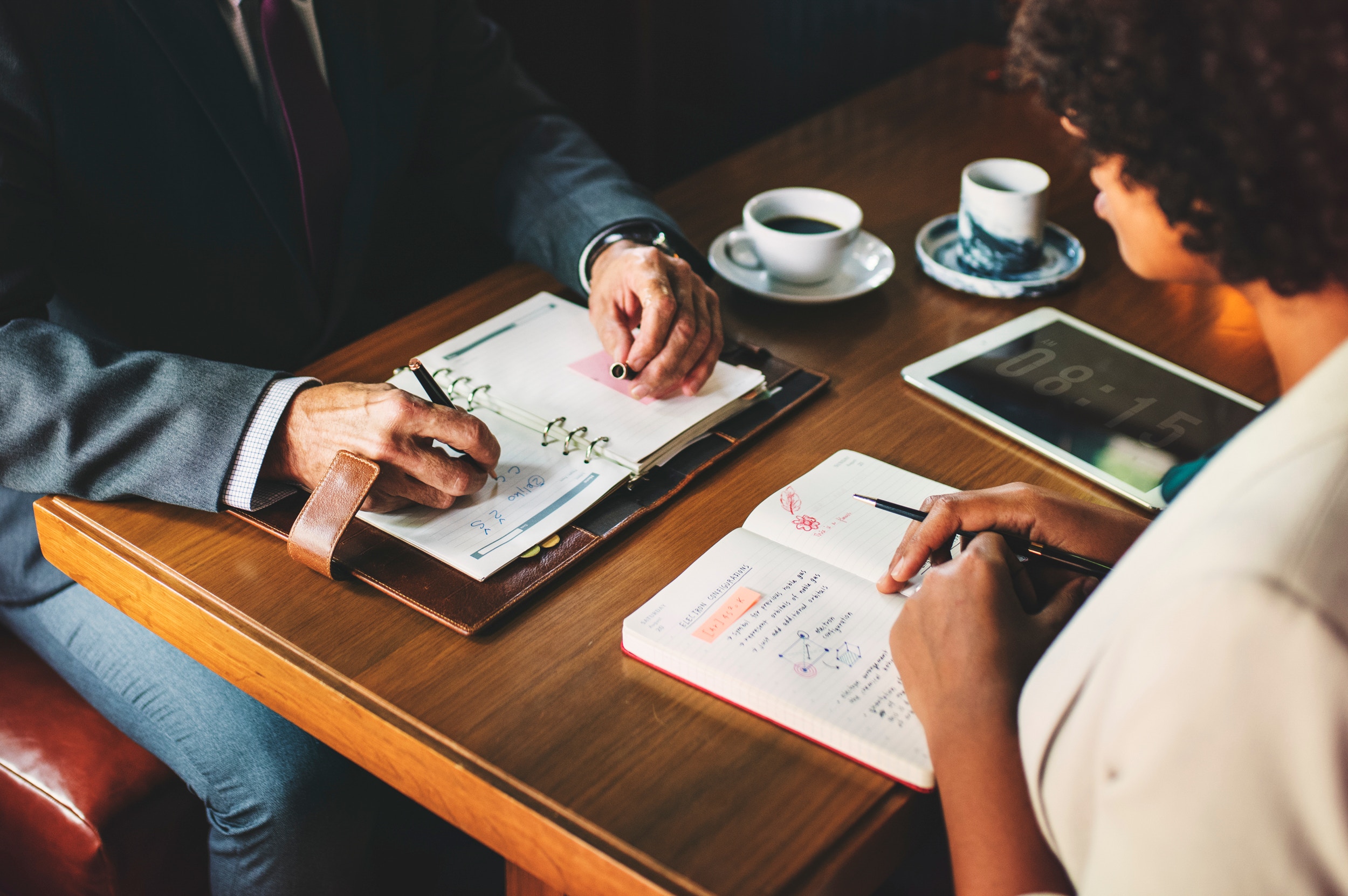 ---
The reputation of a Not For Profit (NFP) organisation is important for its survival, which is why managing your reputational risk must be a top priority. Maintaining an outstanding reputation can help you attract donors and keep them engaged with your organisation. Learning what threatens your reputation and how you can address these threats can help you achieve your goals.
Why does reputational risk matter?
For NFPs, reputation is based on how individuals perceive your organisation and it has a direct effect on the organisation's bottom line. When you talk about NFP's reputation, size doesn't matter. Small or big, national or local, threats to your organisation's reputation are an ever-present danger that requires alert management.
Having a solid reputation can help you fulfil your organisation's mission in several ways, such as:
Attracting more donors and contributors

Inspiring confidence in the organisation's ability to accomplish its mission

Attracting collaborators and sponsors in the local community

Encouraging people to volunteer and support your group

Motivating more people to seek help from your organisation

Drawing dynamic and passionate staff to your cause
When your organisation has a solid reputation, people are more likely to give you the "benefit of the doubt" in case a crisis arises. This can give your organisation time to address issues truthfully, immediately, and with transparency.
Reputational risks concerns
Here are the potential reputational risks that threaten the credibility of NFP organisations:
Low public trust
Public trust is a crucial element in successfully running your organisation. It is like the currency of your organisation and can greatly affect your reputation. Research suggests that 73% of donors say it's very important that they trust a particular charitable organisation before they donate to it. Because so much of your organisation's reputation and success depends on your relationships and trust-building with the public, especially your donors, you must always maintain your trustworthiness. If your organisation has a very low public trust, you'll always struggle with fundraising. Simply put, people are reluctant to donate if they're not sure where their money is going.
Negative encounters
Everybody makes mistakes, but these errors can be costly to your non-profit. They can impact your reputation, relationship with donors, and fundraising campaigns. Dissatisfied donors can withhold funding, which can make it more difficult for your non-profit to achieve its goals. According to one study by the Association of Fundraising Professionals, the average donor retention rate is about 44% across the NFP sector. In other words, if 100 people donate to your organisation in a given year, then only about 44 of those people will donate again the following year. Thus, to keep your non-profit organisation alive and able to continue its mission successfully, it's important to maintain a positive donor experience.
Social media disasters
Social media and real-time information dissemination can be a cost-effective way of increasing visibility and online exposure. They allow you to quickly connect to donors, stakeholders, or individuals who support your cause. They can help you build an inclusive network with your target audience. However, your organisation isn't exempt from social media disasters. A badly worded Tweet, an ill-judged picture on Facebook, or a high-profile donor complaint can have an immediate and long-lasting impact on your organisation's reputation and fundraising.
Lack of transparency
Transparency, in the non-profit sense, refers to the widespread availability of reliable and relevant information about your organisation's governance, performance, and financial position. It's a trust-building tool; the more transparent your organisation becomes, the more trustworthy the public, regulators, and donors view you. Lack of transparency can have a devastating impact that sometimes leaves a stain on your company's image. Keep in mind that NFPs can't thrive without the public's trust. So it's important to clearly state your mission and communicate the outcomes of your actions to the outside world.
Ineffectiveness and inefficiency
If your organisation doesn't succeed in its mission areas or is seen as inefficient in its practices, you may cause donors to lose trust, and this can greatly damage your organisation's reputation. Your donors may fear that you will ineffectively use their donations. Keep in mind that while companies sell services or products, NFP organisations generally "sell" themselves and their missions. This means that if your organisation doesn't appear to have the drive, knowledge, and ability to achieve its mission, your donors or stakeholders may see you as untrustworthy and this will dissuade them from staying involved.
Managing your reputational risk
Learning how to manage the reputation of your non-profit organisation doesn't have to be complicated. Here are a few steps that will jumpstart your reputational management efforts and set you on the path to achieving your organisation's goals:
Prioritise transparency
Ensuring transparency in your organisation's activities is one way to protect against reputational risk. One way to improve your non-profit's transparency is by publishing your report publicly. A Muttart study revealed that 74% of individuals say they want more information on a non-profit's impact. Making insightful reports for your stakeholders is an easy way to meet this demand while prioritising accountability and transparency.
Make sure your report includes key performance indicators (KPIs) that matter. Once your report is ready, post it on your website so the public or your stakeholders can check out the amazing work you've been doing. In addition, consider posting on social media or sending out an email blast to thoroughly show your community that you take transparency and accountability seriously.
Another way to ensure your non-profit's transparency is by joining a standards programme. Standards programmes provide a "seal of approval" to non-profits that follow a specific set of guidelines. They provide your organisation with third-party assurance, signalling to stakeholders that your organisation is an industry leader in areas such as fundraising ethics, environmentalism, and, of course, transparency. You may pay a fee for these programmes to gain the legitimacy associated with the accreditation. Accreditations can be a great way to promote ethical behaviour, combat public mistrust, and gain access to the accreditation organisation's networks. All of these factors can help your organisation drive donations.
Ensure compliance
Non-profit organisations are subject to a high standard of public scrutiny and government regulations. This is because non-profits are exempt from taxes and have access to public funding. These benefits aren't usually available to for-profit companies, so laws are in place to safeguard the public and ensure non-profits don't abuse their financial privileges.
While a non-profit receives key financial benefits, the consequences of failing to meet government regulations can be very serious. These include regulatory censure, loss of support, loss of trust, increased costs and financial penalties, and, of course, reputational damage. It's important to be aware of, and follow, all laws and regulations. You need to also make sure you're in full compliance with requirements from lenders, accreditation agencies, and others.
Consider reviewing your human resources (HR) and other internal processes to make sure they're in full compliance with all government requirements. You can also review other areas of your organisation, including operations, strategy, and reporting. By being proactive, you can reduce your reputational risks and save your non-profit from lots of headaches and costs down the line.
Monitor what people say about your organisation
Active, non-profit reputation, risk management starts with monitoring what the public is saying about your organisation. With information being reported in real-time, your organisation's reputation could change overnight. As such, it's crucial to monitor it closely and regularly. Remaining constantly aware of how people view your non-profit organisation is key to addressing any gap between reputation and reality. As your leadership and programmes change, so may the stakeholders' perception of your organisation.
If you want to learn what others are saying about your organisation online, you can use a content change detection and notification service like Google Alert. Regardless of the size of your non-profit organisation, you can easily set up Google Alerts to keep track of what people say about your organisation. From online review sites to social media, Google Alert can send you an email every time a person mentions your organisation on the internet.
Gather your donors' perspectives
Make sure you're aware of people's perspectives. Successful NFPs continuously and consistently take time to listen. They listen to their volunteers, donors, staff, their Board, beneficiaries, and other organisations. Actively pursue feedback from these stakeholders and welcome the grumbles and moans. Although praise is nice, complaints and suggestions are the catalysts for change.
You can use your stakeholders' perspectives or feedback to address issues that can damage your organisation's reputation. You can also use their feedback to develop better programmes that meet the changing needs and requirements of your beneficiaries. Consider setting up an office suggestion box to invite input from stakeholders. You can also survey them via phone or online.
Conduct regular checks of your reputation
Take control of your organisation's reputation by addressing the issues that would give it a bad reputation. To determine those issues, make a commitment to conducting regular "temperature checks" of your organisation's reputation. Once you've determined and analysed those issues, consider developing a strong action plan.
Take control of your non-profit's reputation with HLB
When it comes to a non-profit's reputation, the best defence is a good offence. Your reputation is a combination of what your organisation does and what stakeholders say about you. It's important to make sure that stakeholders are saying positive things, and the only way to do it is to make sure you're doing the right things.
Evaluating and managing your organisation's reputation is a worthwhile job. Nevertheless, getting the job done effectively and making sure that your reputation is genuinely helping your organisation fulfil its full potential can take a significant amount of skill, time, and resources.
HLB's Not-For-Profit team of experts can help you fulfil your organisation's purpose by supporting you with its compliance needs, governance issues, and strategic decisions.
If you would like to speak to any of our advisors about the services we offer, please contact us today. We'd be glad to hear from you.
---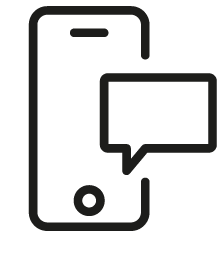 Get in touch
Whatever your question our
expert team
will point you in the right direction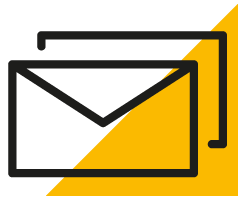 Sign up for HLB insights newsletters