The Return of Home Again – The Art of Belonging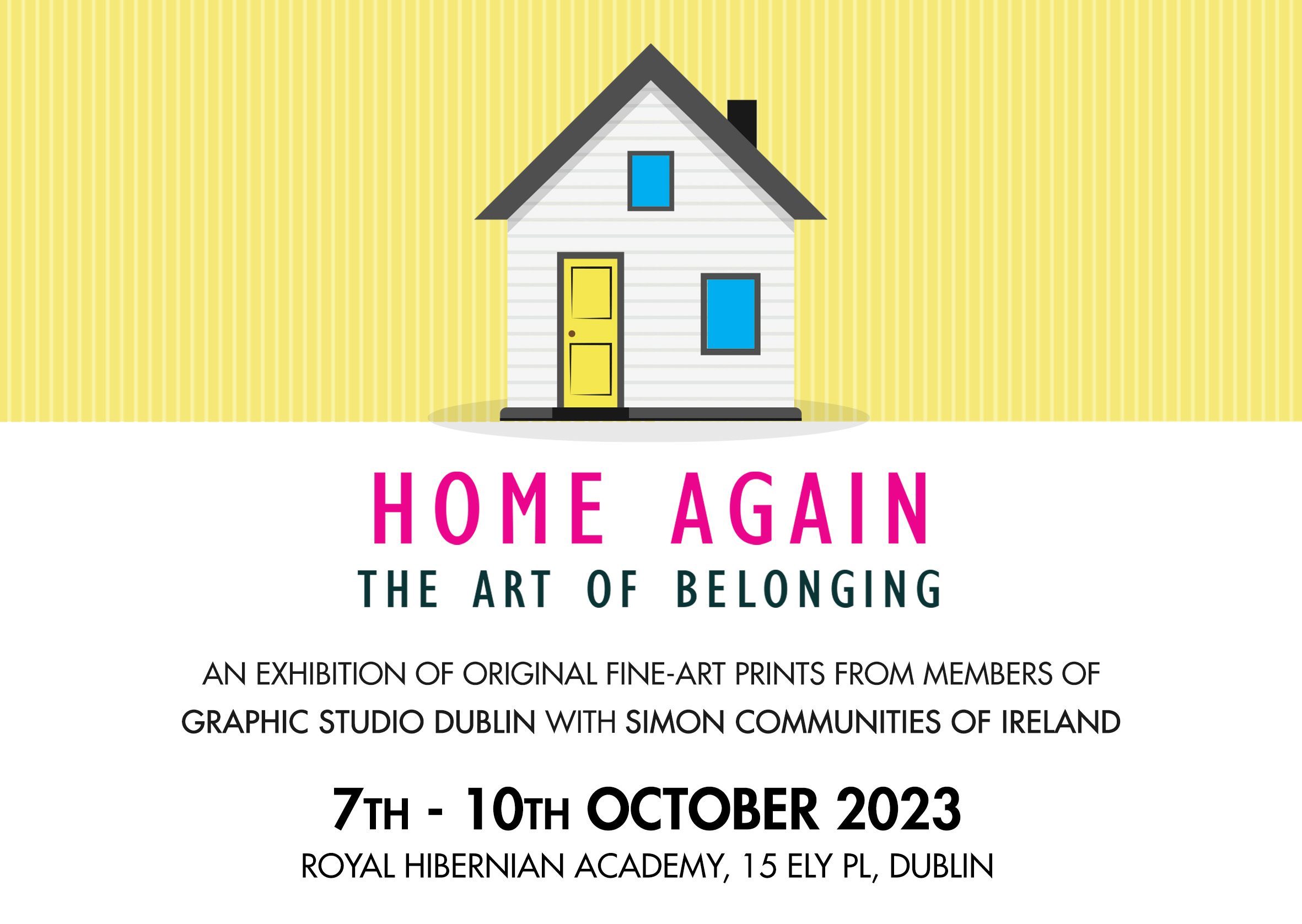 Home Again, The Art of Belonging, returns in October 2023.
A Fine Art Exhibition by Graphic Studio Dublin and Simon Communities of Ireland. The initiative is proudly supported by HLB Ireland for a third year.
Inspired by and in support of the Simon Communities of Ireland, the project aims through thought-provoking art to raise awareness around the significance of the housing crisis in Ireland. The exhibition exemplifies the power of collaboration between the corporate and artistic communities in creating a positive impact on society.
Save the Date
This year is set to run from the 7th to 10th October in the Royal Hibernian Academy, 15 Ely Place, Dublin 2. The thought provoking exhibition can be viewed in person or alternatively, prints can be viewed and purchased online at: www.simon.ie/homeagain
Last year's exhibition was shortlisted for the prestigious Best Small Sponsorship category at the Business to Arts Awards 2023.
Join us in celebrating the power of art and collaboration in making a positive difference in our society.