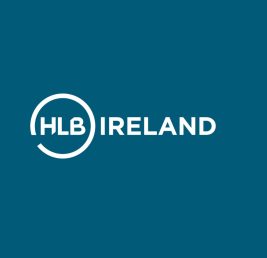 Job Detail
Job Description
About Us
HLB Ireland is a leading advisory & accounting firm working with ambitious domestic and overseas businesses in Ireland.
Based in Dublin, the firm was formed in 1976 and continues to grow its client base, services and sector specialists.
HLB is a global network of independent global advisory and accounting firms. Through the power of 40,831 professionals across 156 countries, we combine local expertise and global capabilities to service client needs. In Europe, we're a top 10 ranked network.
Our tax consultancy practice is partner led and won Tax Practice of the year in the Irish Accountancy Awards for 2019.
The Role
Tax Senior
We are looking to hire a Tax Senior to join our team. The tax senior will be responsible for managing and overseeing the tax compliance and planning for a portfolio of clients.
This role requires a strong understanding of tax rules, excellent analytical skills, attention to detail, and the ability to work effectively in a team environment.
Responsibilities
Prepare and review complex tax returns, including corporate, partnership, and individual tax returns, ensuring accuracy and compliance with applicable tax laws and regulations.
Collaborate with clients to gather necessary tax information, answer tax-related inquiries, and provide guidance on tax compliance matters.
Review financial statements and other relevant documents to identify potential tax issues and propose solutions or adjustments as needed.
Keep abreast of changes in tax laws and regulations and communicate relevant updates and implications to clients and team members.
Assist in the supervision and training of junior staff, providing guidance, reviewing their work, and promoting professional development.
Participate in client meetings, both internally and externally, to discuss tax matters.
Contribute to the development and enhancement of tax processes, procedures, and systems to improve efficiency and ensure compliance with best practices.
Build and maintain strong relationships with clients, demonstrating a commitment to exceptional client service and identifying opportunities for business growth.
Experience and Qualifications
The candidate should be AITI CTA qualified.
An accounting qualification is desirable but not essential.
The role will be client facing and would suit a candidate with good commercial acumen.
Ability to work to deadlines
Excellent organisational and planning capabilities
Self-motivated with a desire to provide excellent client service.
Proficiency in Alphatax and PT Software an advantage.
If you are interested in applying for the role, please send your CV with a detailed cover letter outlining your relevant experience to  – [email protected]
Other jobs you may like