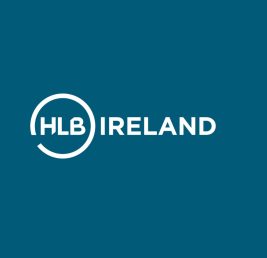 Job Description
We are looking to hire a Tax Manager to work on a variety of projects.
The role involves actively working across the tax compliance and tax consultancy roles in the firm.
Compliance
The primary focus of the role will be to manage the income and corporation tax compliance function of the firm. The manager will be responsible for the timely preparation and filing of personal and corporate tax returns.
The role will further support the compliance team by being a technical resource able to research tax related queries on the availability of allowances and reliefs and the correct tax treatment of various transactions.
Consultancy
In addition to the compliance function, the successful candidate will work closely with the tax partner and director on project based work, with exposure to international tax assignments.
The role is varied and involves
The research and preparation of technical tax memos
Assisting with the management and implementation of projects such as
Hive outs
Insertion of personal holding companies
Employee incentive schemes
Tax Due Diligence reports
Succession planning
Company incorporations and FDI advice
There will be on the job training in respect of consultancy work.
Experience and Qualifications
The candidate should be AITI CTA qualified with at least two years' PQE.
An accounting qualification is desirable but not essential.
The role will be client facing.
In depth knowledge and experience in interpreting Tax Legislation, relevant commentary and case law
Ability to work to deadlines
Excellent organisational and planning capabilities
Dealing with ad-hoc Income Tax, Corporation Tax, VAT, CGT, VAT and Stamp Duty queries to include excellent technical experience across all tax heads
Self-motivated with a desire to analyse and solve client issues in a proactive and practical manner with the objective of identifying the best solutions
Knowledge of Alphatax and PTax is an advantage.
About Us
HLB Ireland is a leading advisory & accounting firm working with ambitious domestic and overseas businesses in Ireland.
Based in Dublin, the firm was formed in 1976 and continues to grow its client base, services and sector specialists.
HLB Global is a network of independent global advisory and accounting firms. Through the power of 27,485 professionals across 153 countries, we combine local expertise and global capabilities to service client needs. In Europe, we're a top 10 ranked network.
Our tax consultancy practice is partner-led and won Tax Practice of the year in the Irish Accountancy Awards for 2019.
If you are interested in applying for the role, please send your CV with a detailed cover letter outlining your relevant experience to  – [email protected]
Other jobs you may like